ChatWith+ ChatGPT Plugins
---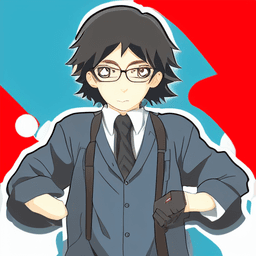 ChatWithVideo
Is a ChatGPT plugin that allows users to ask against Youtube video transcripts directly in ChatGPT.
Installation
ChatWithVideo is a ChatGPT plugin. To install ChatWithVideo, simply add it in the 'Plugin Store' once you select Model: GPT-4 -> Plugins -> Plugin Store in the ChatGPT UI (if you are a ChatGPT Pro user).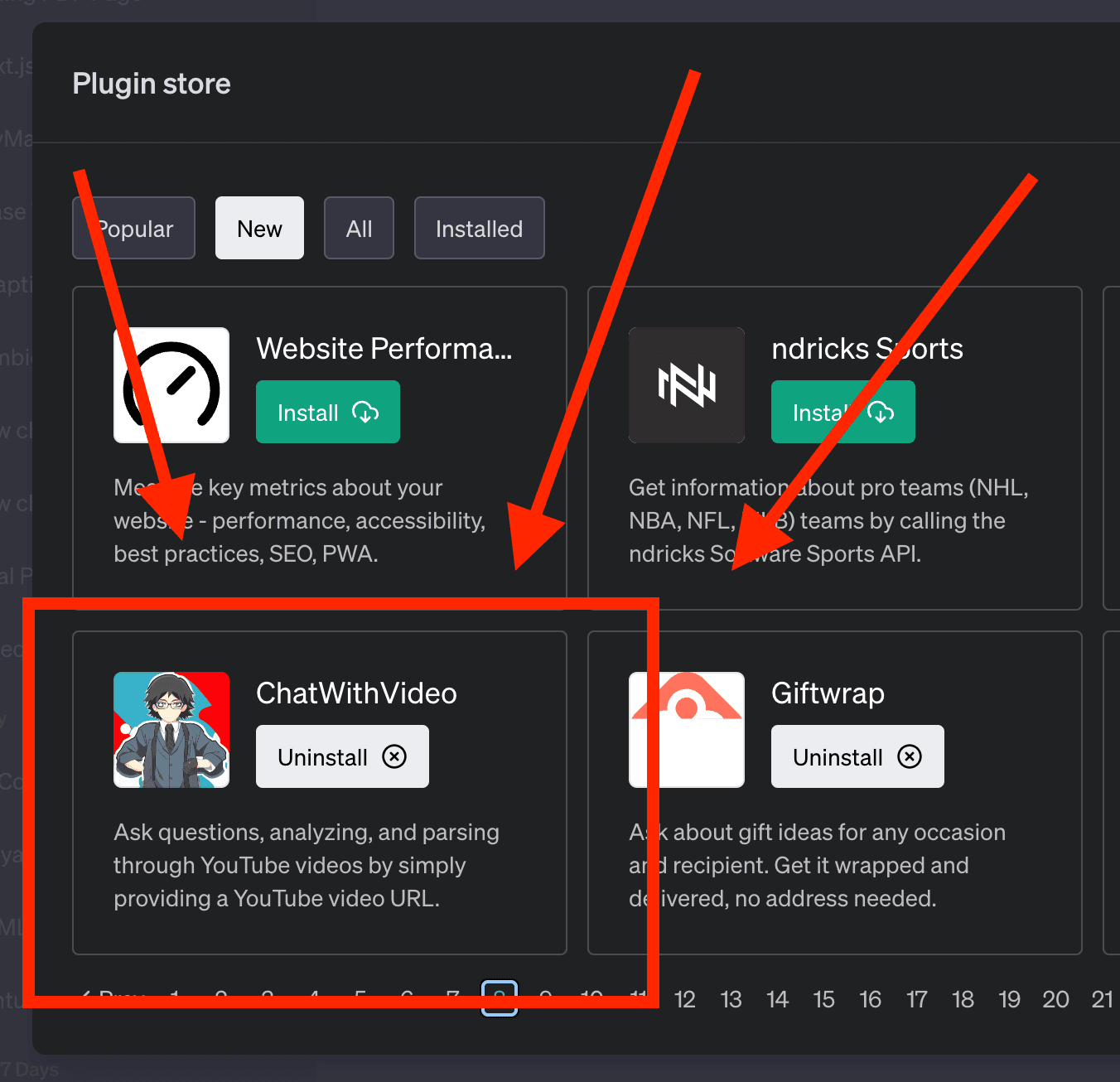 Usage
To use ChatWithVideo, simply provide a Youtube video URL to be loaded and processed. Some videos may not have transcripts which are incompatible with ChatWithVideo.
You: "what is this video about https://www.youtube.com/watch?v=Lb52RkXJlIY"
ChatGPT: "loading"
ChatGPT: "The video is a review and comparison of the new BMW M2 and the new Audi RS3 by Throttle House. They test both cars on a racetrack and on the road, evaluating their performance, handling, and overall driving experience."...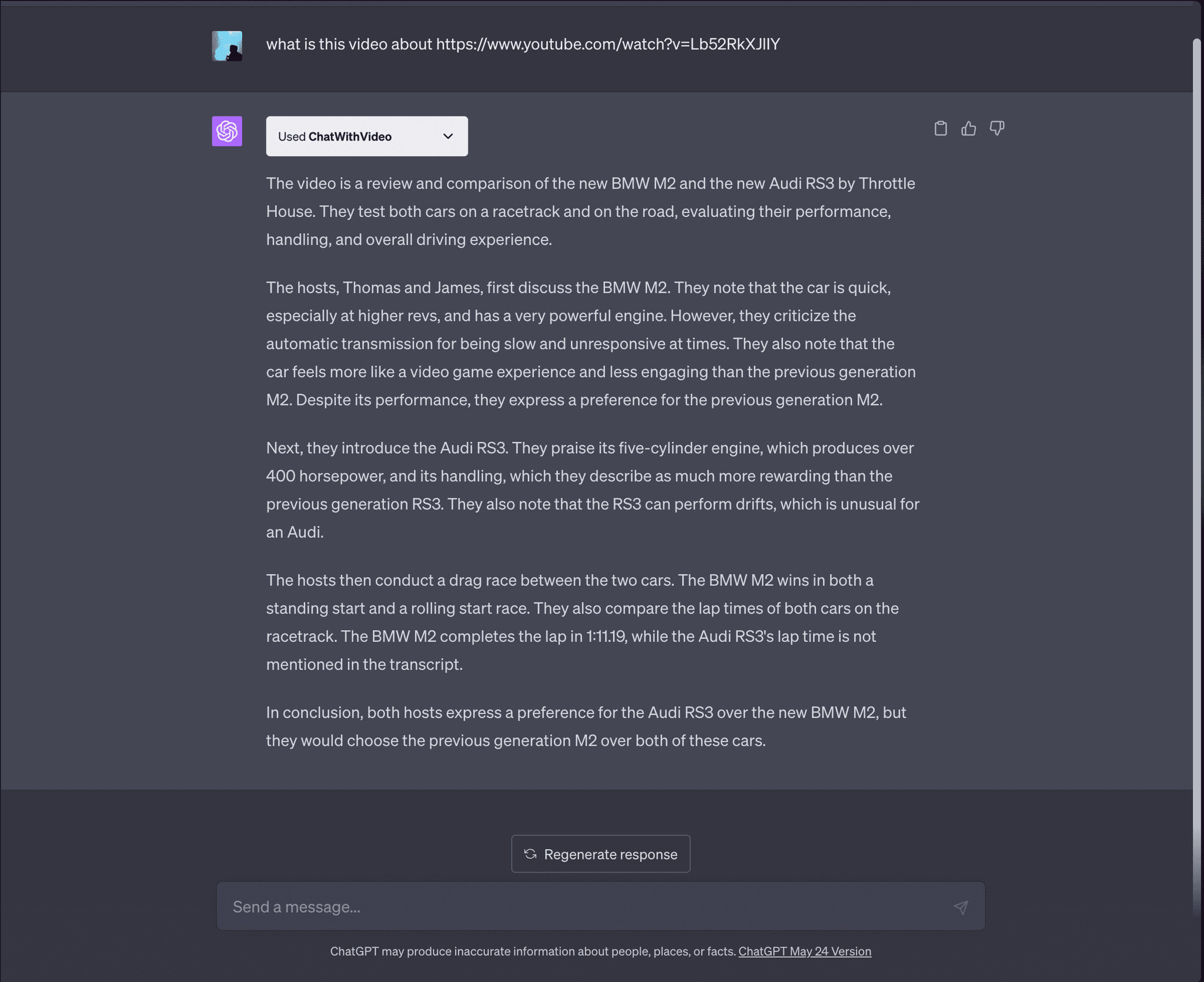 Overview
ChatWithVideo plugin offers a convenient way to process and semantically search video files based on your queries. By providing a temporary video URL, the plugin fetches relevant information from the video file and returns the most suitable matches according to your search input.
Features
ChatWithVideo offers a variety of features to help you get the most out of your Youtube videos. These include:
Query, Analyze, Summarize, parse through Youtube videos directly in ChatGPT
Search Youtube videos of any length
Privacy
ChatWithVideo does not intentionally store any data permanently. As of May 30, 2023 we do not store anything besides basic anonymized logging that is standard across all plugins.
How it works
Users provide a Youtube video URL to be loaded and processed. The plugin finds the transcript only if Youtube provides it. ChatGPT analyzes the transcript and responds to your requests.